Greater Manchester Police badged warrant card wallet- E11R version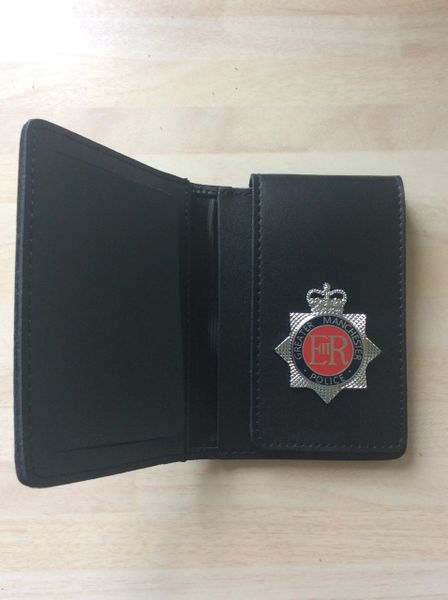 Greater Manchester Police badged warrant card wallet- E11R version
**Restricted Item-collar number details required**
A high quality leather warrant card wallet with attached E11R /Queens crown GMP wallet badge.
The wallet is manufactured in the UK, using fine grain, supple British leather. This provides both professional appearance and durable quality.
The nickel and enamel wallet badge is firmly attached to the wallet's badge flap by way of integral fixing blades, permitting display from a shirt/jacket pocket or from a belt.
**Please note** This product is a restricted item and is only available to serving or Retired officers of GMP. Collar number will be required, and verified, prior to the final completion of any order.**