Greater Manchester Police badged wallet- Kings crown/ Charles 111 Cypher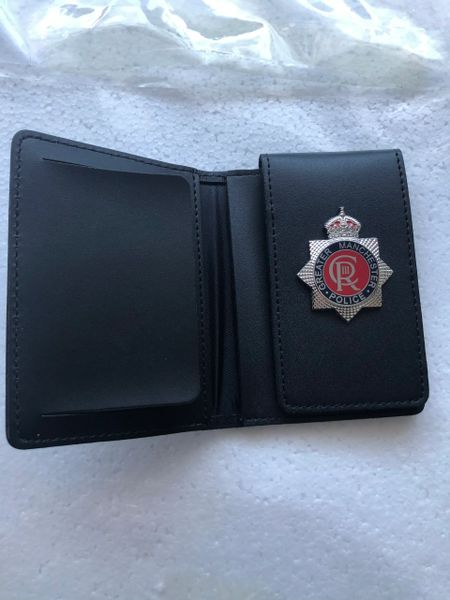 Greater Manchester Police badged wallet- Kings crown/ Charles 111 Cypher
** Restricted item**
This product is only available to Officers/ Staff of Greater Manchester Police. Please supply your collar number and GMP allocated email details upon placing an order.( via the Contact us button or by separate email)
A quality leather warrant card wallet, incorporating our newly designed King's Crown/ Charles 111 Cypher wallet badge.
The traditional Queen's Crown / E11R badged wallet is still available, for those who prefer this version. It is also ideal for commemorative purposes and for Retired Officers.
Shipping is via Royal Mail tracked delivery.