Derbyshire Constabulary Police Staff ID card wallet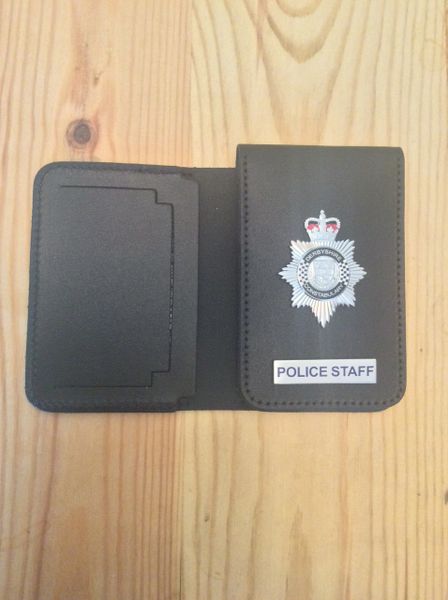 Derbyshire Constabulary Police Staff ID card wallet
Our newly launched Derbyshire Constabulary Police Staff ID card Wallet, complete with engraved Police Staff metal bar.
Manufactured to the same high standard as our traditional warrant card wallets, this product is ideal for Control Room Staff, Enquiry Staff, Detention Staff and/or Civilian Investigators.
Please note that this product can only be supplied to serving Staff of Derbyshire Constabulary. A verifiable Staff ID number is required in order to purchase.