Derbyshire Constabulary badged warrant card wallet. Version 2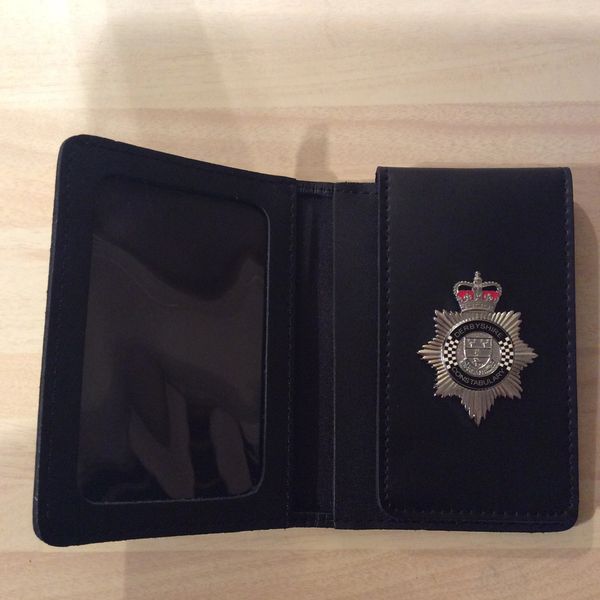 Derbyshire Constabulary badged warrant card wallet. Version 2
**Restricted Product ** Please supply collar number / Force allocated email details as confirmation of eligibility to purchase.**
A variation on our standard Derbyshire Constabulary badged wallet.
The wallet, as with all our Police products, is manufactured in the U.K., using fine grain and durable British leather.
The Derbyshire Constabulary crest is superbly reproduced in nickel and polished glass enamel and secured to the wallet's badge flap by integral fixing blades.
This product has an "open" Card compartment, insofar there is no additional leather flap to fold back, when displaying your Warrant card. The card is permanently visible, when the wallet is opened.
Shipping is by way of Royal Mail, signed for Delivery (tracked)
## This product is only available to serving Police Officers or Staff of Derbyshire Constabulary and a verifiable collar number / Staff ID number  is required upon placing any order