Cheshire Constabulary badged warrant card wallet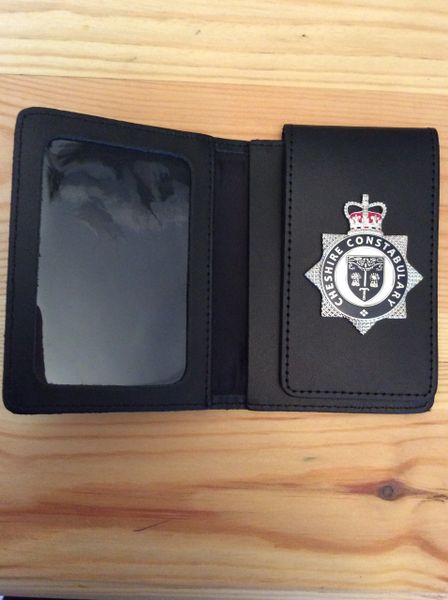 Cheshire Constabulary badged warrant card wallet
**Restricted item** Only available to Officers / Staff of Cheshire Constabulary.
A new addition to our Police Wallet range- a Cheshire Constabulary badged warrant card wallet.
The wallet is made in the UK, using fine grain, durable British leather. The Cheshire Force Crest is recreated in polished nickel and glass enamel and secured to the wallet's badge flap by integral fixing blades.
**Please note** This product will only be supplied to Officers /Staff of Cheshire Constabulary. Please make contact via your personal Force email address, once the order has been placed, as this will act as suitable verification of your eligibility to purchase this Restricted Item. Alternatively, please supply your collar number, so that manual verification can be undertaken. Please do so by separate email or use the Contact Us form.