Police Marine Unit / Port Police Thin blue line badge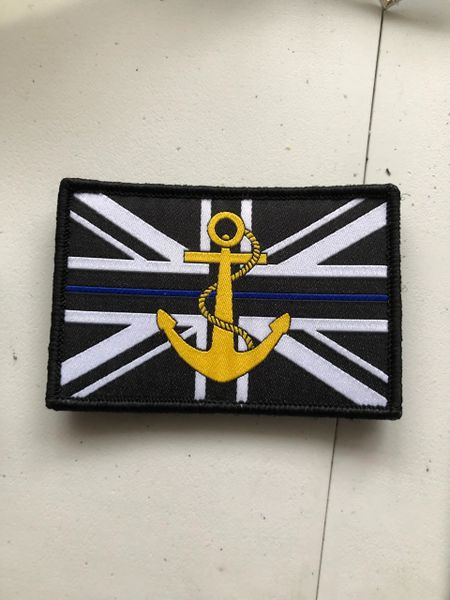 Police Marine Unit / Port Police Thin blue line badge
A quality woven Thin Blue line badge, encompassing a Fouled Anchor motif.
This product was designed and manufactured by us for use by Police Officers serving within Marine Units, Port and Harbour Forces and The Met's Thames Division etc
This product has both hook & loop backing and measures 75mm x 50mm.
The "hook" backing is attached to the rear of the badge during manufacture, whilst the additional patch of "Loop" material is included, separately, in case this is missing from the garment that you wish to attach the badge.