SIA Close Protection Officer ID wallet-compact style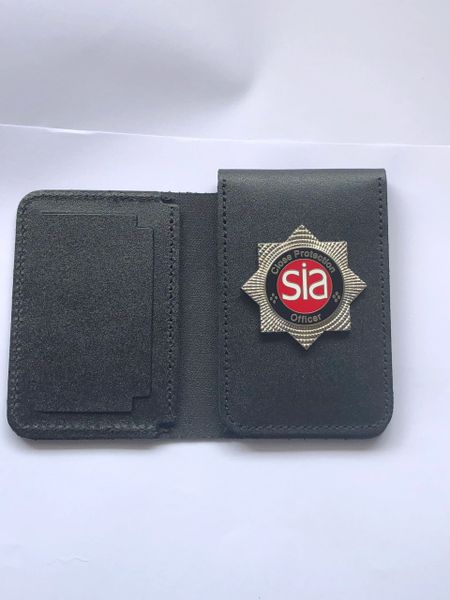 SIA Close Protection Officer ID wallet-compact style
Our compact design leather ID card wallet with attached SIA Close Protection Officer badge.
The wallet is manufactured in the U.K.by one of the leading Suppliers of leather Police kit and we've attached our polished glass enamel badge. The badge  is securely attached to the wallets badge flap by integral fixing blades, permitting display from a shirt /jacket pocket or from a belt.
Shipping is by Royal Mail Signed for delivery to U.K. addresses. 
The SIA Close Protection Officer Badge is our own Registered Design and is Protected by U.K. and European Copyright Legislation.