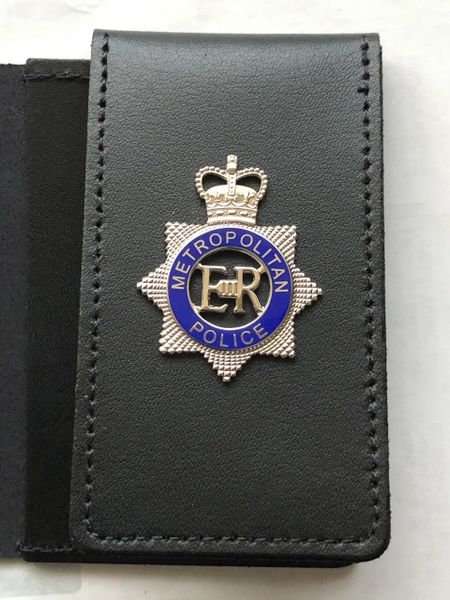 Prop Met Police wallet
A prop Metropolitan Police warrant card wallet. Ideal for TV , Theatre and Film work.
The wallet is made to the same high standard as those used by U.K. Police and other Emergency Services.
The iconic metal & enamel Metropolitan Police badge is recreated and secured to the wallet's badge flap by integral fixing blades.Therefore, permitting display from a shirt/ jacket pocket or from a belt.
As most people will know, the genuine issue Metropolitan Police warrant card wallet has a Crest and Braille bar, rather than the star shaped badge (which is worn as a cap badge)
Please note that this product can only be supplied to those who are employed/ engaged within Performing Arts. Please supply your details of your TV/FilmTheatre accreditation scheme Membership or similar Bona fides relating to TV / Film production Company details etc