Metropolitan police badged double cardholder & lanyard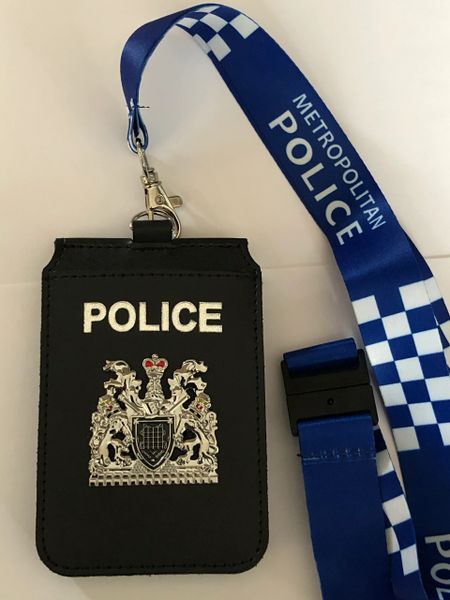 Metropolitan police badged double cardholder & lanyard
**Restricted Item-only available to serving Officers/Staff of the Metropolitan Police or members of the Met's TV and Film Registration Scheme. Verification email from Met Police email address or Registration Scheme membership details required via the Contact us button or separate email **
A quality leather double cardholder with Metropolitan Police crest and printed safety lanyard.
The cardholder is manufactured in the U.K., using only fine grain and durable British leather. The Metropolitan Police crest ( Metal and enamel) is securely affixed to the front panel by integral fixing blades.
Inside are two windowed card compartments and a further, non-windowed compartment to the rear.
Complete with safety lanyard.
Shipping is by way of Royal Mail Tracked delivery.