Police Service Northern Ireland warrant card wallet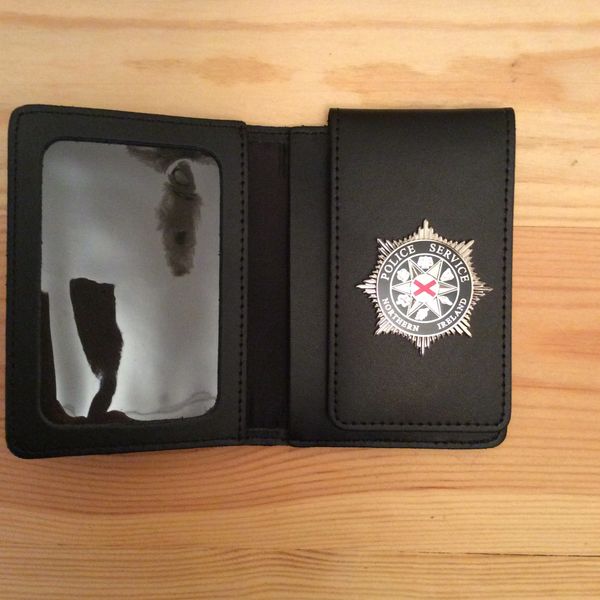 Police Service Northern Ireland warrant card wallet
**Restricted Item-only available to serving Officers/Staff of PSNI**
A new addition to our Police range of wallets - a PNSI badged warrant card wallet.
As with all our wallets, this product is made in the UK, using only fine grain, durable British leather.
The PSNI force crest is recreated in polished enamel and is secured to the wallet's badge flap by integral fixing blades, permitting display from a jacket / Shirt pocket or from a belt.
Shipping to the UK is by 1st class, signed for delivery.
**Please note** This product will only be supplied to PSNI Officers and Staff. A verifiable collar /Staff ID number is required upon ordering