Police prop Warrant Card wallet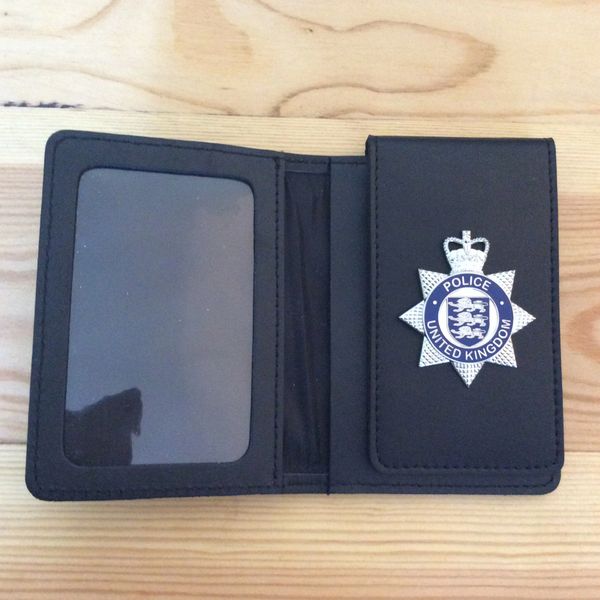 Police prop Warrant Card wallet
A quality leather Prop warrant card wallet with attached metal and enamel, fictional Police crest .
The superbly detailed crest is secured to the wallet's badge flap by integral fixing blades, permitting display from a belt or shirt/jacket pocket.
**Please note**
As this product is so realistic, and manufactured to the same high standards as our genuine Police Wallets, we will restrict sale to Bona Fide Theatres, Film Production Companies and those who can provide proof that they are engaged within the Performance Arts/work as an Actor. Membership of the Met Police Film & TV Registration scheme details ,Proof of Police memorabilia collection details  or Film production company details will be required , via the contact us message facility.
Please note that the Police crest is our own Registered Design and is , therefore, subject to Copyright.