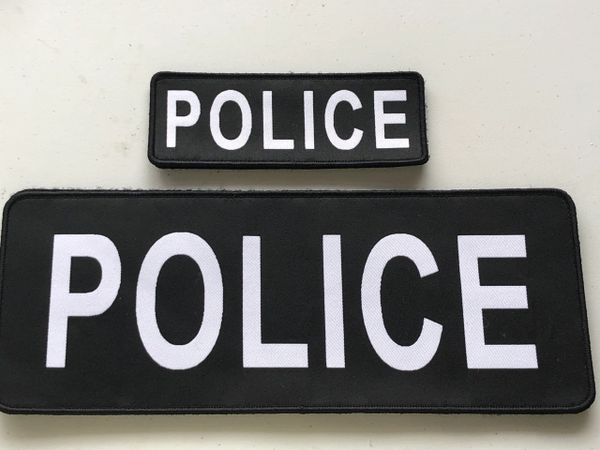 Police patch set
A quality pair (one large,one small) woven hook & loop backed Police badges.
This set of badges have hook fastening attached during manufacture and also have additional pieces of loop backing to enable easy attachment to clothing which doesn't have any existing loop patches.
Shipping via Royal Mail .