NZ Dept of Corrections badged wallet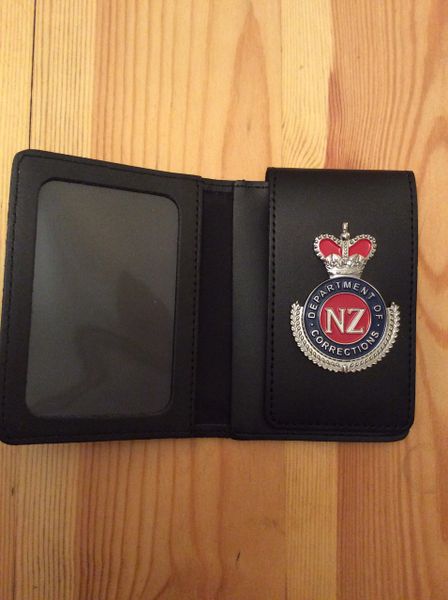 NZ Dept of Corrections badged wallet
**Unfortunately, due to continued delivery delays associated with NZ, and unwillingness /inability of some NZ customers to accept that such Airmail , Customs or NZ Lockdown delays are completely beyond our control, we have removed this product from sale until further Notice.**
A quality leather ID card wallet with attached NZ Department of Corrections badge.
The wallet is made from fine grain, supple and durable leather. The nickel and polished enamel badge is secured to the wallets's badge flap by integral fixing blades, permitting display from a shirt / jacket pocket or from a belt.
Due to the number of "lost\ delayed" deliveries to NZ, we will , now, only despatch via tracked and insured shipping.
Priority Tracked and insured Shipping is £12.99 to NZ.