NYPD Detective Shield and badge holder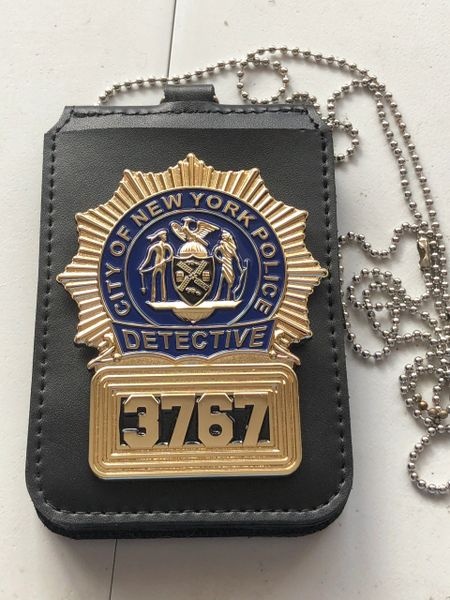 NYPD Detective Shield and badge holder
Quality leather badge holder with attached NYPD Detective shield.(metal and enamel)
The badge holder is made from thick, durable leather and has two windowed card compartments inside.
Can be used in conjunction with the safety chain ( included) or by attaching to a belt.
Ideal for Cosplay, Re-enactment, Theatre or TV/Film use or as a collectible item.
**Please note** This product cannot be shipped to the United States, due to Federal restrictions.