Merseyside Police - Detective wallet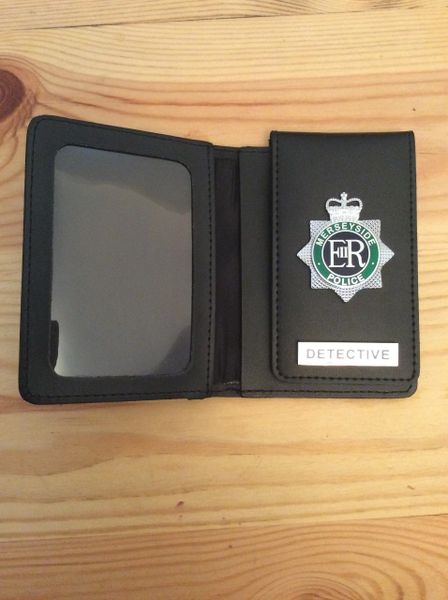 Merseyside Police - Detective wallet
*Restricted item-please supply a verifiable collar number upon ordering**
An addition to our Merseyside Police range.
Manufactured to the same high standards but benefits from the addition of an engraved metal bar, with the text "Detective".
Ideal for CID officers or those attached to specialist Investigative Units. 
Please supply a verifiable collar number / confirmation email from Force allocated email address when placing any order.