Lincolnshire Police badged warrant card wallet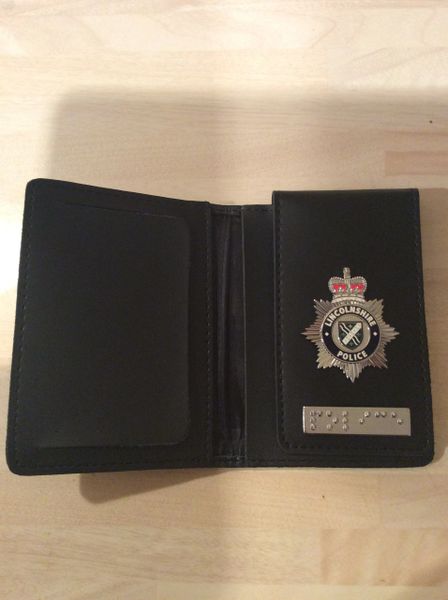 Lincolnshire Police badged warrant card wallet
Lincolnshire Police badged warrant card wallet with attached braille bar.
The wallet is made in the UK, using only fine grain, British leather.
The superbly detailed wallet badge is securely fixed to the badge flap by integral fixing blades.
Please note, this product is a restricted item an can only be supplied to serving Lincolnshire Police officers. Please supply your collar number, for verification, when placing an order.