HM Prison Service wallet -E11R design 2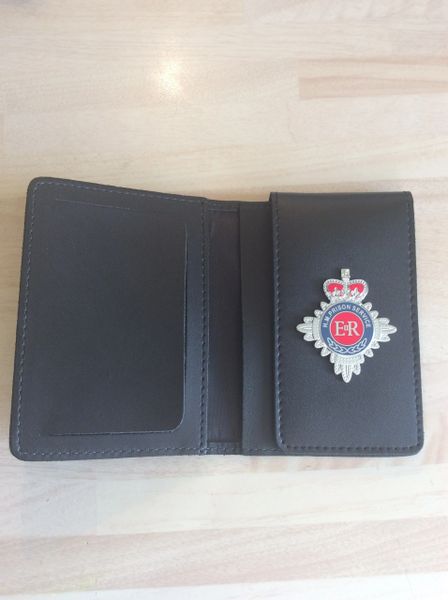 HM Prison Service wallet -E11R design 2
A quality leather HMP badged ( E11R design) ID card wallet, with additional fold-back protective flap over the card compartment. 
The new C111R Kings Crown badged version is also available.
The wallet is manufactured in the UK , by a leading Leathergoods Company, to our own specifications. The wallet is made using only fine grain, durable British leather, which combines a professional appearence with durability of use.
The nickel and polished glass enamel Queen Elizabeth design HMP crest is a genuine wallet badge and is secured to the wallet by integral fixing blades, permitting display from a shirt / jacket pocket or from a belt.
Shipping is by way of Royal Mail, 1st class, tracked delivery.