HM Coat of Arms holder with lanyard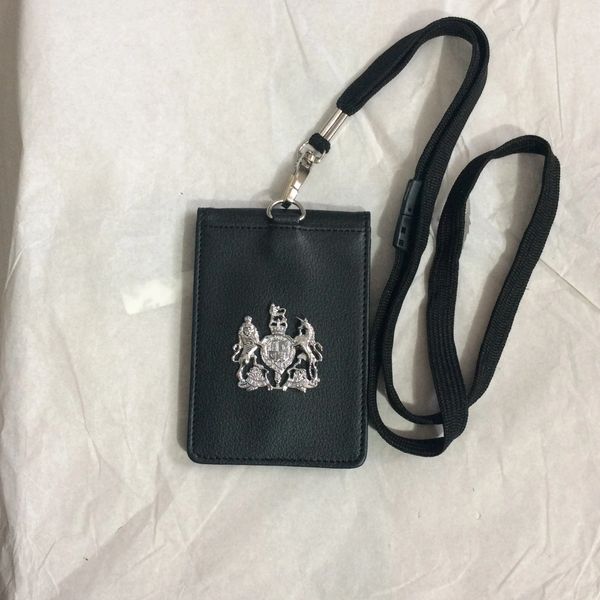 HM Coat of Arms holder with lanyard
A HM Coat of Arms ID card holder, with safety lanyard.
This popular ID Card Holder has a cast metal U.K. Coat of Arms crest to the front and  two windowed card compartments inside.
The holder can be securely closed with a strong Velcro clasp which, unlike magnetic fastenings, will not damage any electronic imprinting on your cards.
Complete with black safety lanyard, with break-away clasp.