Greater Manchester Police woven patch set-Velcro backing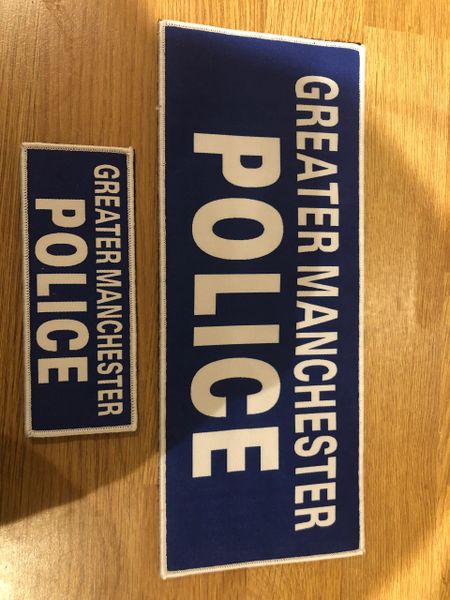 Greater Manchester Police woven patch set-Velcro backing
A quality woven ( not reflective/ encapsulated) Greater Manchester Police patch set. Comprising of ONE large badge (aprox 245mm) and ONE small ( aprox 110mm ) which are standard sizes for Jackets, Vests and Body Armour patches.
Ideal for those GMP officers who have only been issued with a measly one pair of badges for use with all kit.
These woven badges have been manufactured with both Velcro type backing, hook backing is attached during manufacture and a separate piece of loop material is also supplied, should a garment not already have this in place.
UK postage is by Royal Mail