GMP badged Neck lanyard Warrant card holder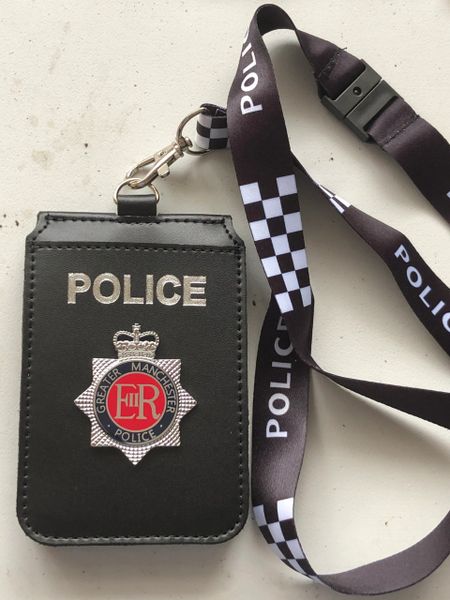 GMP badged Neck lanyard Warrant card holder
This quality warrant card holder is manufactured in the U.K., using fine grain and durable British leather.
The front panel has a nickel and enamel Greater Manchester Police wallet badge affixed whilst ,inside, are two windowed card compartments.
Available with Queen Elizabeth or King Charles badge styles-please advise which you require upon placing an order.
This holder is secured by a strong double Velcro type fastening, rather than a magnetic clasp, to avoid any damage to electronic imprinting of your cards.
The text "Police" is embossed into the leather above the Force crest.
Complete with printed lanyard, with safety clasp, which allows the warrant card holder to be suspended from the neck.
**Please note** This product is a restricted item and is only available to serving officers/staff of GMP. Collar number will be required, and verified, prior to the completion of any order.