Garda Siochana Warrant Card wallet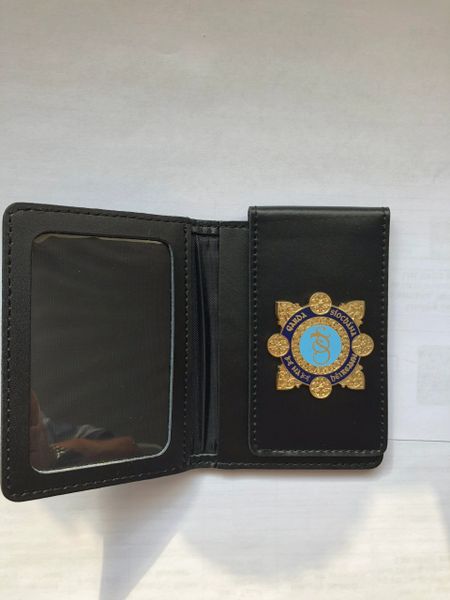 Garda Siochana Warrant Card wallet
**Unfortunately, due to the amount of packages being returned /rejected by Irish Customs ( due to the mis-application of the EU/U.K. customs regime) we will no longer despatch any of our products to Ireland. Our Garda and Irish Defence Force products will be posted to all non EU countries , as Collectible items.**
A quality leather warrant card wallet with attached Garda Siochana crest.
The wallet is handcrafted in the U.K, using durable British leather.
The metal and enamel crest is secured to the wallet's badge flap by integral fixing blades, permitting display from a shirt/jacket pocket or from a belt.
This product can be despatched, as a collectors item, to the U.K., USA, Australia, New Zealand etc. Anywhere but the EU, which perversely includes the market this product was intended for…Ireland.