Garda Siochana Warrant Card wallet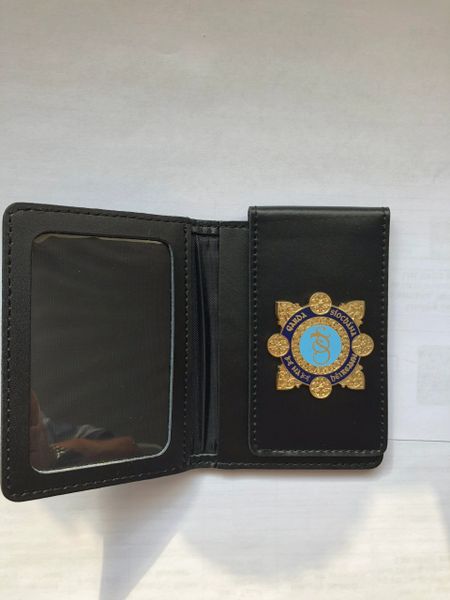 Garda Siochana Warrant Card wallet
A quality leather warrant card wallet with attached Garda Siochana crest.
The wallet is handcrafted in the U.K, using durable British leather.
The metal and enamel crest is secured to the wallet's badge flap by integral fixing blades, permitting display from a shirt/jacket pocket or from a belt.
Please supply a verifiable collar / Staff number when placing an order.
Shipping quoted is to Ireland by standard Airmail.