Enforcement Officer ID card wallet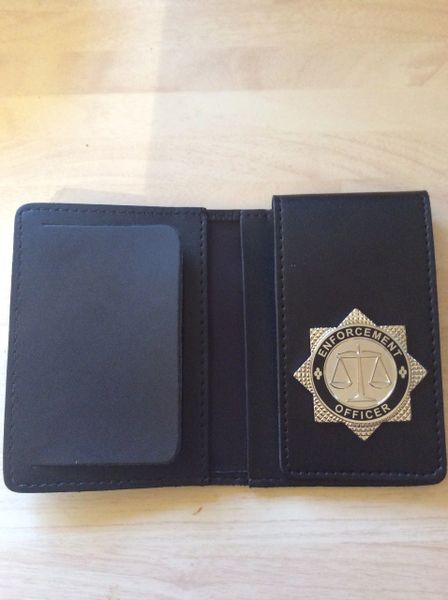 Enforcement Officer ID card wallet
A high quality warrant card wallet with attached Enforcement Officer badge.
The wallet is hand crafted in the UK, using supple and durable British leather.
The unique nickel and enamel Enforcement Officer wallet badge is firmly affixed to the wallet's badge flap by fold down fixing blades, thus permitting display from a shirt/jacket pocket or from a belt.
This product is despatched by 1st class, signed for delivery to any UK address.
A flat rate international shipping charge (£3.50) is made in respect of an international purchase.