Metropolitan Police badgeddouble cardholder & lanyard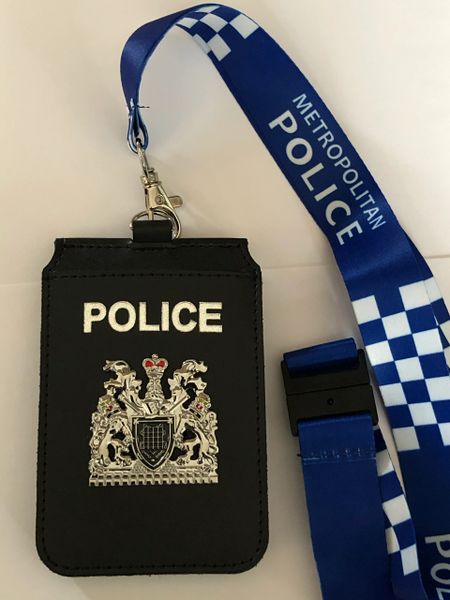 Metropolitan Police badgeddouble cardholder & lanyard
**Restricted Item. Only available to Officers / Staff of the Met police or TV & Film Registration Scheme members. Verification email details / collar number from Met Police email account required with any order.
Alternatively, Membership details of TV & Film Registration Scheme are required.**
A quality leather cardholder with the Metropolitan Police crest affixed to the front panel.
The cardholder is manufactured, in the U.K., from thick, durable British leather.
Inside there are two windowed card compartments and a third non windowed compartment located to the rear.
The cardholder can be secured shut by strong Velcro type clasps, rather than the more usual magnetic clasps, so as not to damage any electronic imprinting on your cards.
Complete with printed "Metropolitan police " safety lanyard .
Despatch is by Royal Mail tracked delivery.