Door Supervisor ID card wallet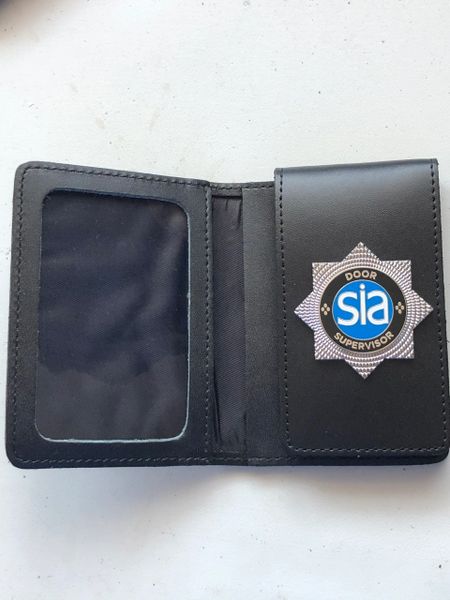 Door Supervisor ID card wallet
A high quality leather Door Supervisor badged wallet.
The wallet is manufactured in the U.K. using fine grain British leather. The interior is lined, another sign of quality.
The wallet is manufactured to the same standard as those issued to U.K. Emergency Services.
Our metal & enamel Door Supervisor crest is secured to the badge flap by integral fixing blades, permitting display from a shirt/jacket pocket or from a belt.