Derbyshire Constabulary badged warrant card wallet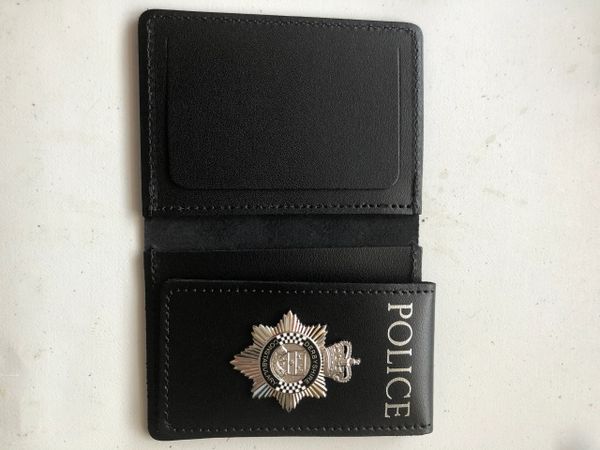 Derbyshire Constabulary badged warrant card wallet
A high quality leather warrant card wallet with attached Derbyshire Constabulary wallet badge.
The wallet is handcrafted in the UK, using only fine grain, supple British leather. "Police" is embossed , in silver leaf, into the leather of the badge flap.
The superbly detailed metal and enamel badge is securely attached to the badge flap by integral fixing blades, permitting display from a shirt /jacket pocket or from a belt.
**Please note** This product is a Restricted Item and can only be supplied to Officers and Staff of Derbyshire Constabulary. Please supply your collar number or Staff ID number by separate email or by using the Contact Us form.