Derbyshire Constabulary badge-Queen Elizabeth design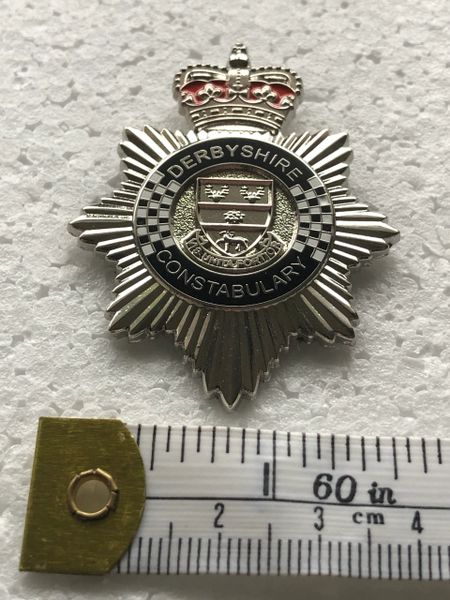 Derbyshire Constabulary badge-Queen Elizabeth design
A quality metal and enamel Derbyshire Constabulary badge.
Derbyshire Constabulary have , recently, updated their uniform standards and have adopted King Charles' Crown for their newly designed crest.
Therefore, we are releasing our stock of ( now obsolete) Queen Elizabeth Design police badges for purchase by collectors of Police memorabilia.
These badges are an ideal commemorative gift for Officers who have served during the reign of her late majesty, Queen Elizabeth. They are also an ideal addition to any Police memorabilia Collection.