Close Protection Officer ID card wallet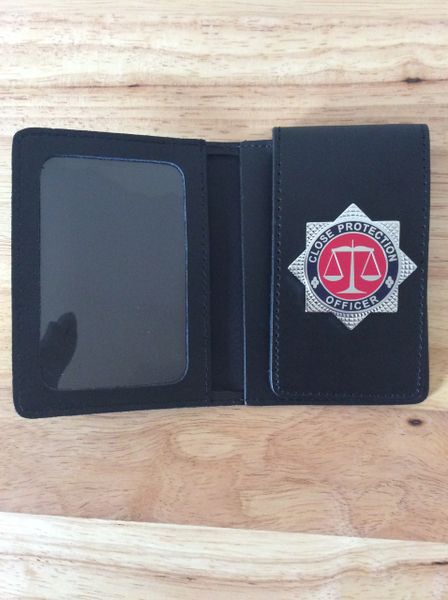 Close Protection Officer ID card wallet
A handcrafted leather Close Protection Officer ID card wallet.
The wallet is hand cut, assembled and sewn in the UK, by our partnered Leathergoods  manufacturer, using high quality and supple British leather.
The nickel and enamel badge is our own Registered Design and unavailable elsewhere. The badge is securely fixed to the wallet's badge flap by integral folding blades, permitting display from a shirt/jacket pocket or from a belt.
Shipping to UK addresses is by way of 1st class, signed for delivery. International purchases are subject to a competitive, flat rate shipping charge of just £3.99, irrespective of location.