Cheshire Constabulary wallet #2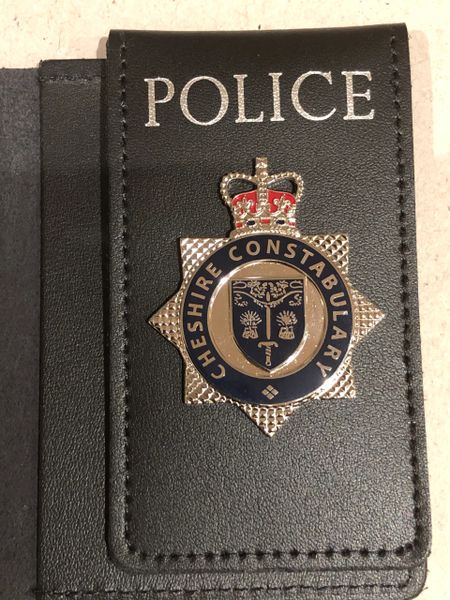 Cheshire Constabulary wallet #2
**Restricted Item -only available to serving officers of Cheshire Constabulary. Collar number and Force allocated email details required as verification of eligibility to purchase **
A quality leather warrant card wallet, with attached Cheshire Constabulary metal and enamel crest.
This wallet has "Police" embossed into the leather, above the Force Crest, in Silver Leaf.
This wallet version also has an additional protective leather flap over the card compartment,which can be easily folded back to display your warrant card.
Shipping is by way of 1st class, signed for Delivery (tracked).
**Please note that this product will only be supplied to Officers or Staff of Cheshire Constabulary. Once an order has been placed, kindly make contact via your personal Force email address, as this will act as sufficient verification of eligibility to purchase this Restricted Item. Alternatively, a collar number can be supplied, for verification, via our Contact Us page or by separate email.**