CEA ID card holder & lanyard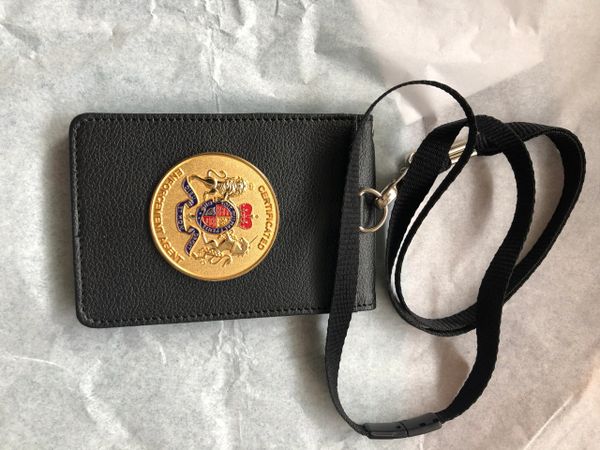 CEA ID card holder & lanyard
A Certificated Enforcement Agent badged ID card holder with safety lanyard.
The CEA crest is attached to the front panel and a clear card compartment is located at the rear.
Inside are several useful card slots for the carriage of bank/credit/ Oyster cards etc. The holder can be securely fastened by way of a press-stud clip.
complete with safety lanyard